Hi everyone! I have a new collection to share with you!!! This one was inspired by the recent new year and a new album of All About Me pages I'm working on. I'm doing one AAM layout a month this year to record my goals, dreams, hopes, challenges, and wishes. I want to be able to look back at the end of the year and see what I was reading, the awesome new meal I created, a wonderful dream I had, or even trying moments that may nudge their way in now and again. Either way, I want to put my soul on layouts this year to keep as inspiration and a record of my growth as a woman, wife, & mother in 2011. I hope this new collection inspires you to create something soulful as well! Enjoy...and check out the amazing inspirational layouts from my Creative Team, as well as a little freebie for my truly awesome fans!
Her Journey: The Collection:
Available exclusively @ Two Peas in a Bucket...shop it
here
!!!
Her Journey: The Elements
Her Journey: The Papers
Her Journey: Creative Inspiration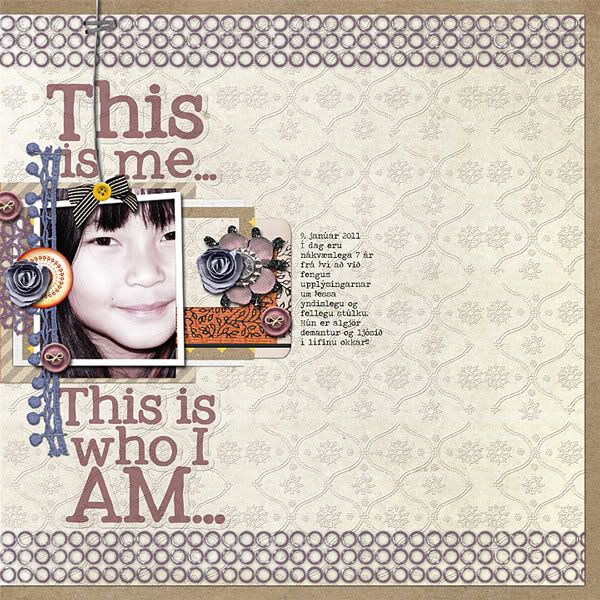 -
-by busy.butterfly
-
-
-